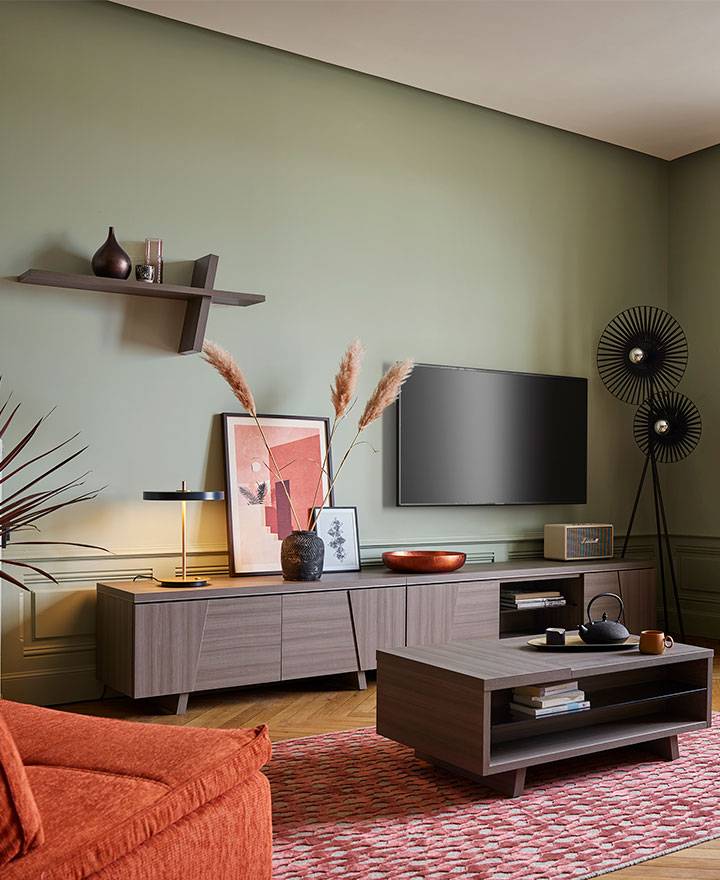 Arco wall shelf
An understated, traditional shelving unit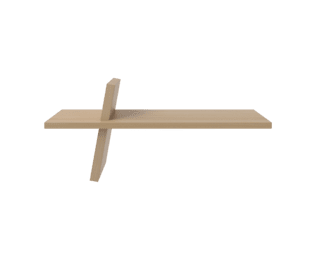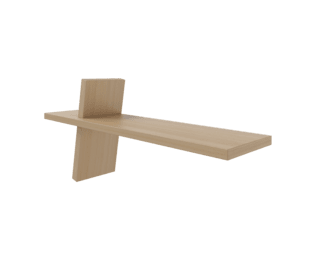 Want to see it in your home in augmented reality?
Display the 3D view on your mobile and activate augmented reality to visualise this piece of furniture in your room.
Click on the cube icon below the product image and wait until the module loads
Click on the blue icon visible on the 3D image. Soon you'll see your furniture in your room!
Product details
Have you decorated your home in a traditional way and are now looking for shelving that blends in with your decor? This ARCO shelving unit is stunningly stylish and elegant. The crossover vertical and horizontal lines create a visual striking look to add a very delicate touch. You will love dressing your wall with this trendy shelving unit. Try placing several shelves next to one another to bring unique style to your home.
Features and dimensions
Reference
1D21590
Materials
Particleboard covered in Structured Oak or Vintage Oak effect melamine. Door mouldings and legs: MDF covered with foil in the same finish. Bookcase or decorative module: particleboard covered in terracotta or graphite grey foil. Upright, bookcase arch and back moulding of decorative module made from MDF covered in terracotta or graphite grey foil. 1 mm ABS flat or thick edges in the same finish. Edges on the tops of the sideboards and TV units in two-tone ABS. Black tempered 10mm glass on bookcase, decorative module, wall storage unit with 1 door, coffee table and L.160 TV unit. Drawer frames: panels covered with structured oak or vintage oak foil on hidden, height-adjustable roller runners with soft-close mechanism. Clip-on hinges with detachable soft-close mechanism. Push-to-open system on the doors. Optional lighting for the decorative module and the wall storage unit with 1 door.
Details
| | |
| --- | --- |
| Materials | Particleboard |
| Assembly | Meuble à monter soi-même |
| Weight | 6 kg |
| Dimensions | W. 90 cm * H. 40 cm * D. 22 cm |
| Package sizes | Package 1: 23 x 7 x 99 cm (6 kg) |
Download assembly instructions
Origin : France
Manufacturer: Gautier
Origin: France
Guarantee : 10 years
10 years warranty
The 10 years warranty applies to Gautier furniture.

GAUTIER will resolve, for free, any manufacturing defect which may arise following domestic and indoor use of the product, unless it was a display model.
The warranty is limited to the repair of any parts or furniture deemed faulty or the replacement thereof by a comparable product. Any other service or indemnity is excluded from the guarantee.
In the event that an original part cannot be provided (item out of stock), a compa-rable component or coating will be offered.
Continue on your computer or tablet to start a new project
The slanted panels on this shelving unit give it a really natural look.
This wall shelf is ideal for enhancing your living room and drawing your guests' eye to your wall.
Available in two finishes; find the one that best suits your home by visiting your nearest store.
The ARCO collection takes its inspiration from nature
ARCO furniture is a collection inspired by natural styling to bring you truly unique designs. Traditional yet inventive, this trendy collection will bring a highly aesthetic dimension to your home.
Need some inspiration to find the right style?
Why will you love our shelving units?
They are the ultimate in GAUTIER styling
Each one has its own unique features, they are all stylish and eye-catching. We always pay particular attention to the finishes, in line with our reputation. These shelves will bring a touch of charm and elegance to your home.
Mix and match as you please
The wall shelves in our collection are designed to complement each other. The immaculate finishes and generous thickness of the shelves are common to all our models. Try combining several on one wall to balance out the various shapes and materials and create a very modern look.
Sturdy and strong
Our shelves are made from strong materials, meaning they can hold from 15kg to 23kg depending on the model. This strength is the result of our contemporary carpentry expertise as well as the special care we take to ensure our finishes boast unrivalled quality.
We will help you complete
our living room
Seen something that grabs your attention?
We thought you might
like these products