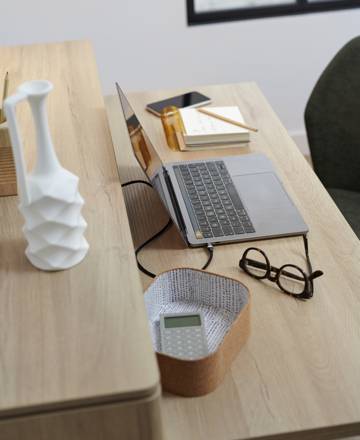 COMPANY DETAILS
GAUTIER "Furniture for life"
Address
FRENCH HOME, subsidiary from GAUTIER GROUP
8 route de Nantes
85110 LE BOUPERE
Telephone : +33-2-51-61-40-00
Fax : +33-2-51-61-41-40
RCS La Roche sur Yon B 811 076 884
Au capital de 20 547 555 euros
TVA INTRACOM : FR20811076884
DESIGN AND PRODUCTION
Intuiti
43 rue Préfet Bonnefoy
44000 Nantes
https://www.intuiti.net
UmanIT
13 Place Sophie Trébuchet
44000 Nantes
WEB HOSTING
ALFA SAFETY
15 Rue Lamoricière
44100 Nantes
PUBLISHER
GAUTIER FRANCE SA, Communications Manager. "Despite our best efforts, errors may occur in the information provided (description, price). We accept no liability for errors in so far as only the information provided by our suppliers is valid."
TECHNICAL INFORMATION
Please note that it is not possible to guarantee the confidentiality of correspondence carried out on the internet. Individual users are responsible for taking appropriate measures to protect their personal data and/or software against potential internet viruses.
LINKS
As is usual on the internet, links to external sites are provided for information only and GAUTIER FRANCE SA accepts no liability for their content or access requirements. Managers of 'target' sites who wish to change their presence on this site can do this by e-mail at: contact@gautier.fr.
Conversely, links are allowed to one or several pages of this site on condition that these pages appear in their entirety under the URL www.gautier.fr.
DATA PROCESSING AND INDIVIDUAL LIBERTIES
Please report to the specific page on Data protection.
COOKIES
Internet users are informed that when you visit the gautier.fr website, cookies may be automatically installed on your browser software. Cookies are blocks of data that do not allow the user to be identified, but are used to record your browsing details when visiting the website.
COPYRIGHT
All rights of reproduction are reserved, including downloadable documents and photographic images. The partial or complete reproduction of this website by any media whatsoever is strictly prohibited unless with the express permission of the publishers. Documents may only be copied for information purposes and for private use.
PRICES
All prices indicated on the gautier.fr website are import prices, established in Euros and including VAT, for mainland France. These recommended retail prices are subject to fluctuations due to exchange rates, raw material prices and other circumstances. Our prices are subject to change due to the application provided for in Article R 543-247 of the French Environmental Code of a fee for contribution towards the cost of disposing of furniture items.
PRODUCTS
Gautier reserves the right to modify or discontinue all or some of the models shown without prior notice. Actual products and colours may differ from photos.